Royston offers a wide variety of customer-friendly
Checkouts to suit your specific needs and increase efficiency
Whether you need traditional, self-check, or convertible, all of our checkouts start with a rigid base structure to withstand the rigors of heavy daily use.
Then, they are tailored to complement the style of your store and reinforce your brand.
Belted Takeaway
Maximize your customers' checkout experience with belts that quickly move product to cashier and bagger.
Convertible
Versatility at its best - a single unit that can quickly and easily become a self checkout during off-hours or a manned unit when cashiers are available.
Extend-a-Belt
The idea scan and pass checkstand with both bagger support and cashier bagging. Fully customizable to fit your brand and built for maximum durability.
Express
Built for heavy traffic - this scan and bag checkstand allows customers to quickly check out with cashier assistance. Available with a variety of options to fit your store layout and branding.
Manual Pass
Traditional scan and pass checkstand built to handle high traffic and to be reliable for years to come. A number of optional features available to accommodate your store needs.
 Customer-friendly checkout
Royston Metal Belted Takeaway
Maximize your customers' large order checkout experience with Royston's Metal Belted Takeaway Checkstands. Belts quickly move product to cashiers and then to baggers, making this the ideal design for a scan-and-pass operation with bagger support.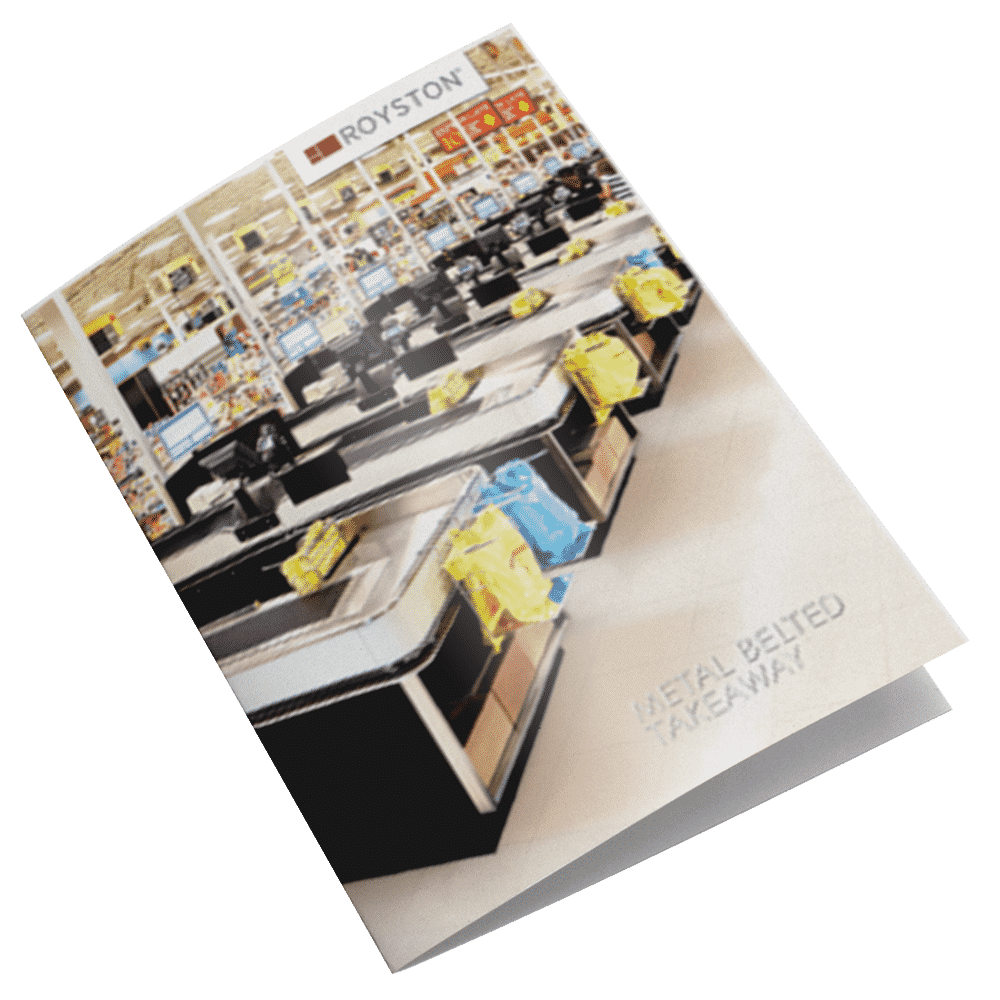 Improving the checkout experience
Royston Carousel
The ultimate scan and bag checkout with option for 4 or 6 bag carousel provides quick and easy checkout. All checkstand components, including the location of the cash drawer is ergonomically designed for efficiency and safety.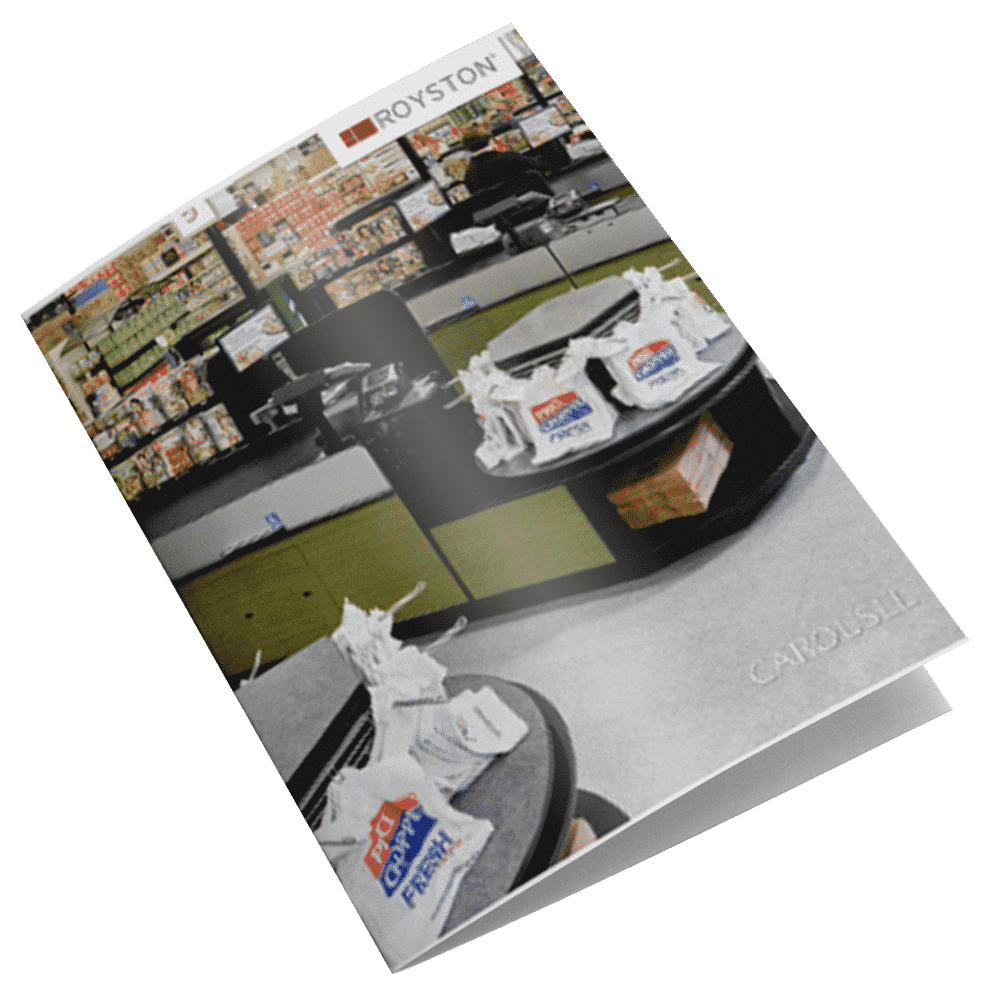 Brochure provides overview of our standard checkstand paint, laminate and bumper colors. Additional colors are available upon request - consult your sales representative for more information.